Hello everyone, and welcome to a brief summary of some of the activities we have done in the first semester of this year here at Sagano High School. What a fun year we have had so far!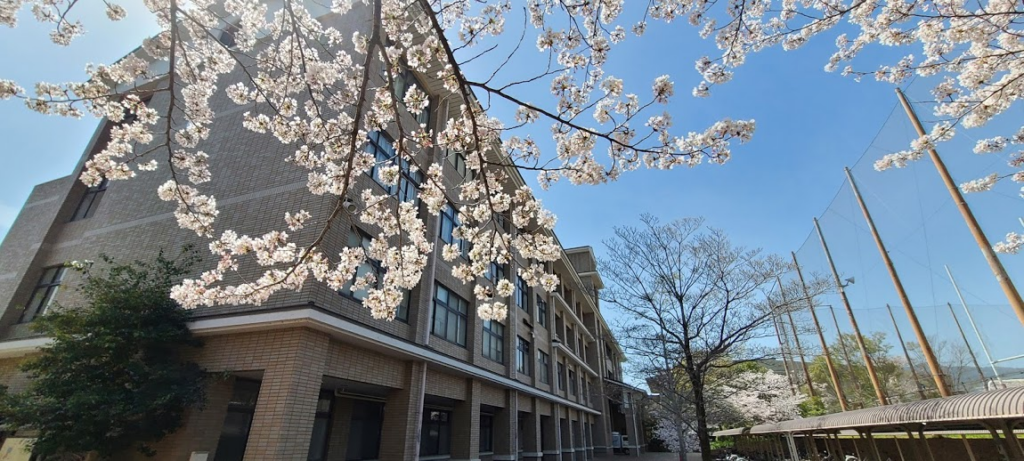 First Year Students
Our first year students introduced themselves to each other through poster sessions in April. It was a very fun and nice day.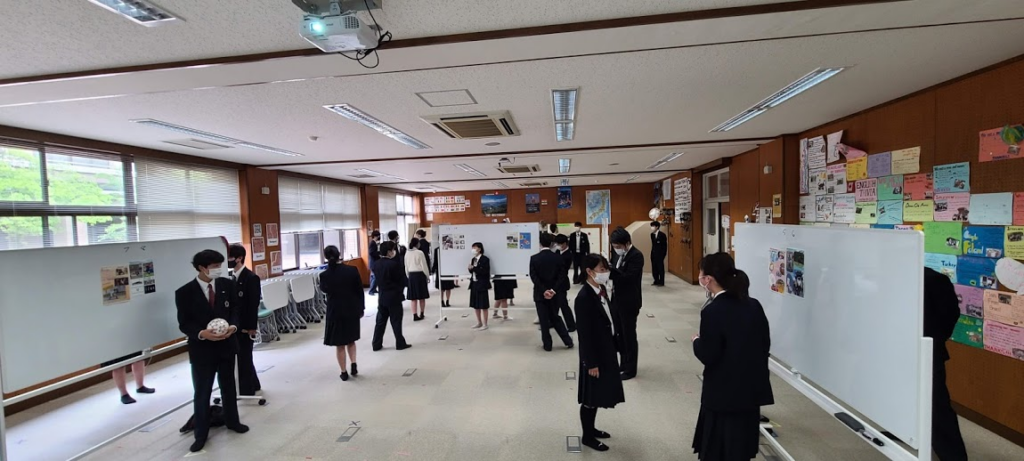 Next, everyone learned how to have conversation tests in May, and they worked hard to express themselves in English! In GI class everyone learned how to use technology in their class, and then started making presentations and doing listening class activities. Everyone worked hard to learn all about Sagano High School and how to express themselves.

We also have had many interactions with our different country partners around the world. This semester we have spoken with our friends in Singapore, South Korea, the United States, Australia and even Colombia! It was so fun and exciting!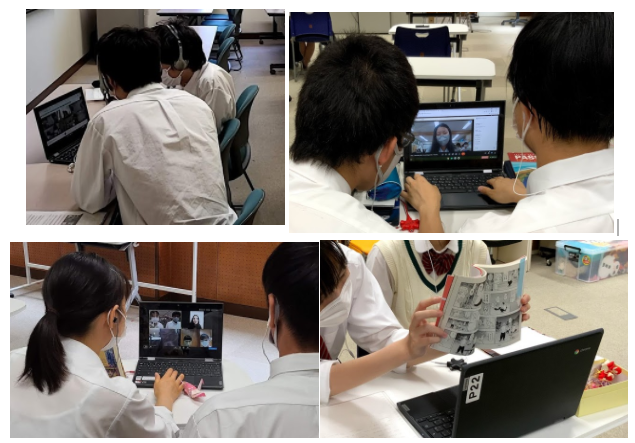 Second Year Students
Our second year students are working hard on their Academic Lab Research work, and we started out the year with some great lectures and information sessions.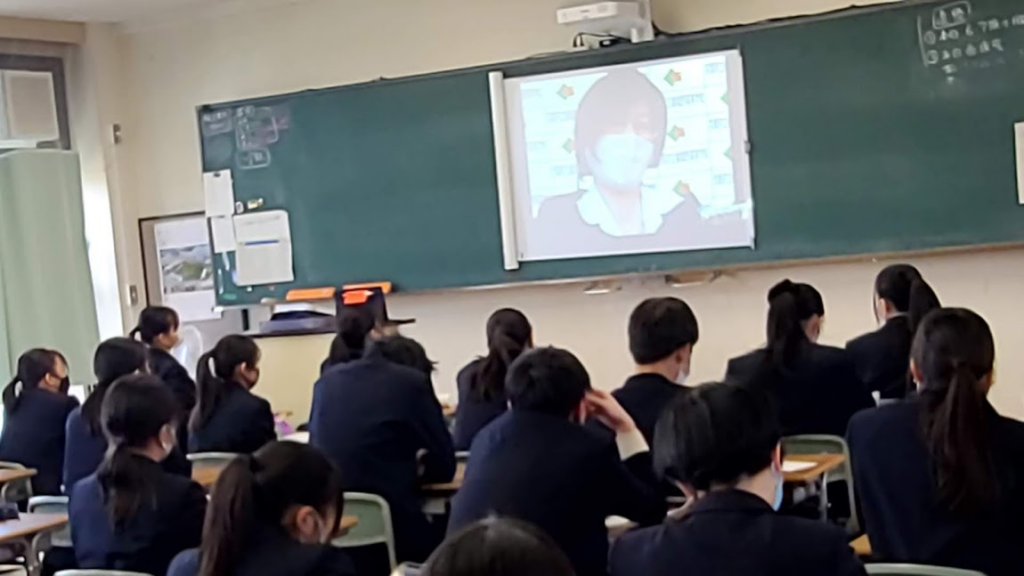 Then everyone started working on deciding what research they were going to do. We have just one year to set our research goals, work hard on our research projects and then report on our findings! It will be a busy year for us all!

Third Year Students
The third year students' biggest event so far was surely the Sagano SSH Global Forum for student research in the end of May and the beginning of June. Every third year student did a presentation on their research topic in the face to face session, and every Academic Laboratory student did their presentation in English online as well.
First we had the online global version of the forum on Google Classroom. Each student made their presentation in video format so that it could be shared all around the world. We had our partner school in Jupiter, FL, USA join us, as well as many international graduate students studying at Kyoto University!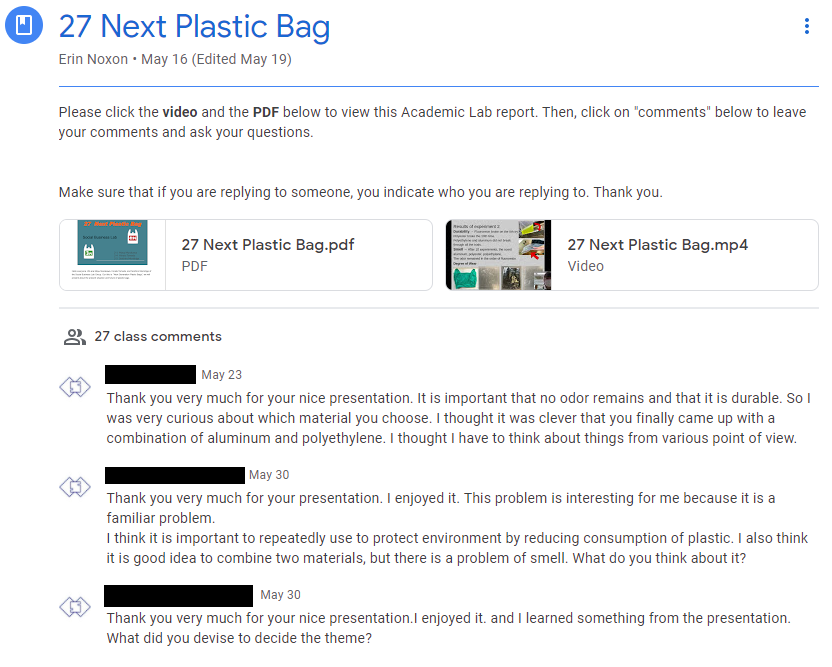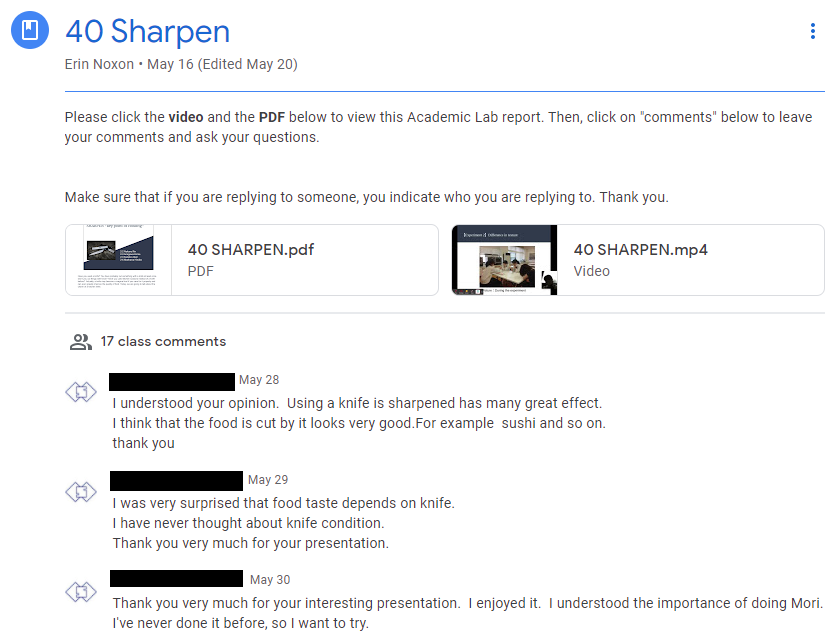 After the online event finished, the face to face event came in June. The students worked so hard and did some AMAZING presentations!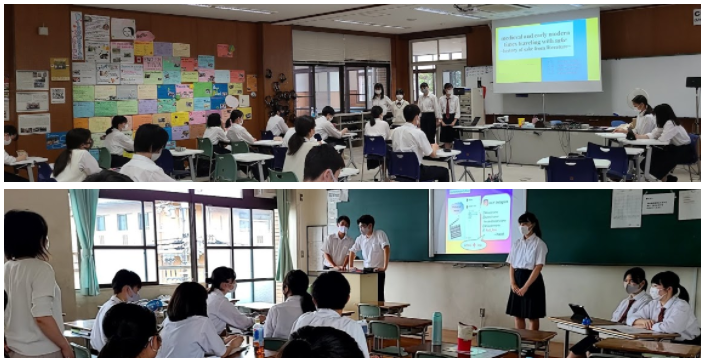 We hope everyone had a great time this semester, and we hope you have a great summer, too! See you in the second semester!
---