English Immersion Day
July 10th, 2021 was a day full of fun, excitement, and challenge here at Sagano High School! Thirty first and second year students came to school that Saturday to enjoy English Immersion Day for Summer Seminar. Joined by four guest ALTs from high schools all across Kyoto, they had the chance to experience all kinds of different activities, games, and lessons while sharing our ideas, creating art, making movies, solving puzzles, and more — all while using English throughout the whole day!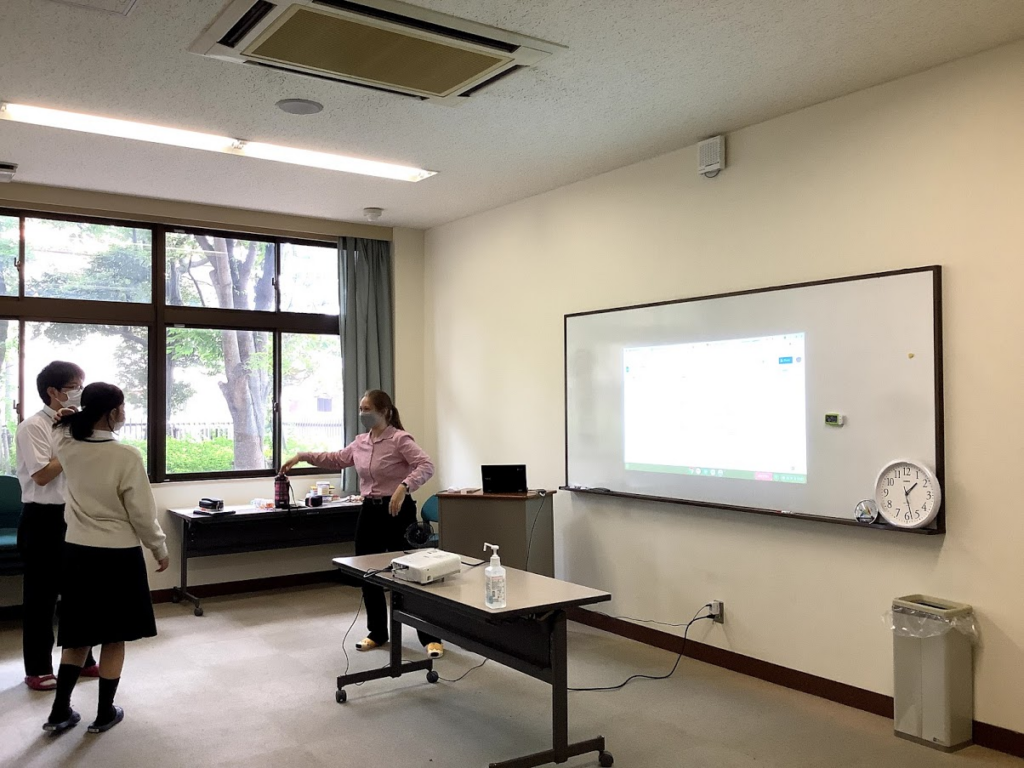 Lessons & Activities
Led by our AETs at Sagano and our wonderful guests as well, students were able to enjoy many different and amazing lessons and activities in the first half of the day. The students had the chance to do so many different things!
They played a super fun storytelling card game called Dixit! Then they racked their brains taking turns making and describing pictures for each other to draw!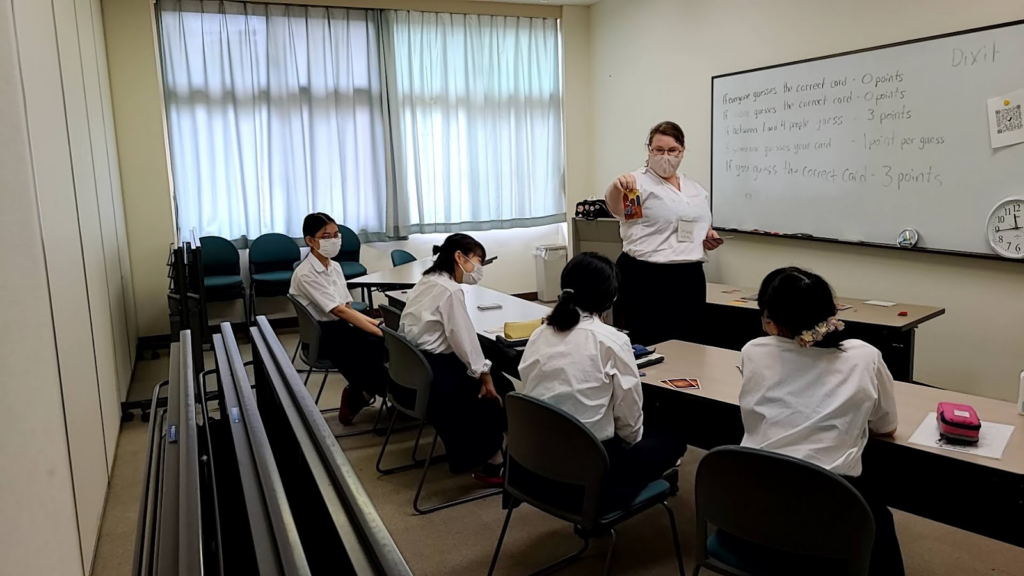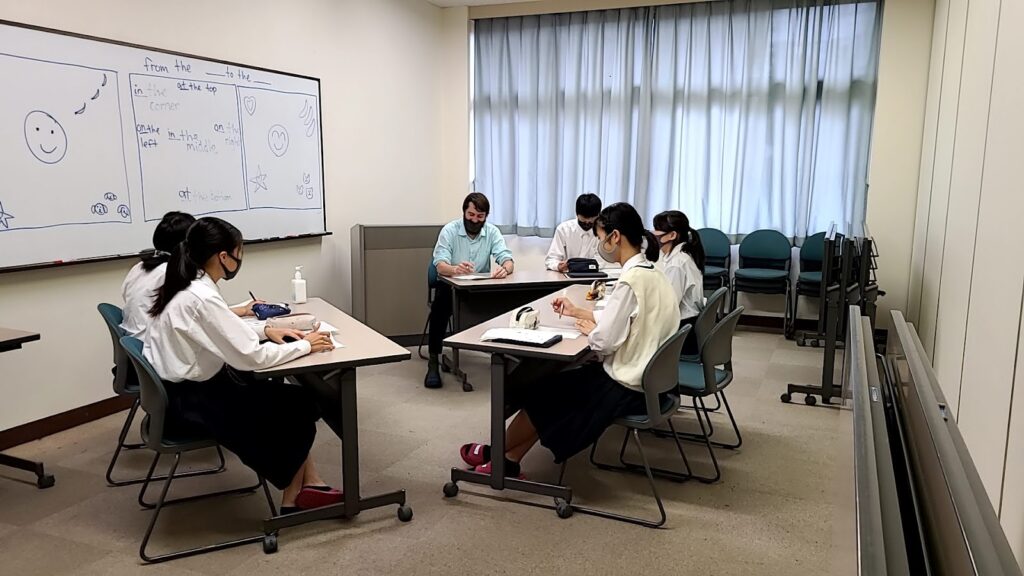 Next they created and drew awesome new mascot characters for Sagano and shared their ideas! Then they filmed their own hilarious versions of some favorite movies!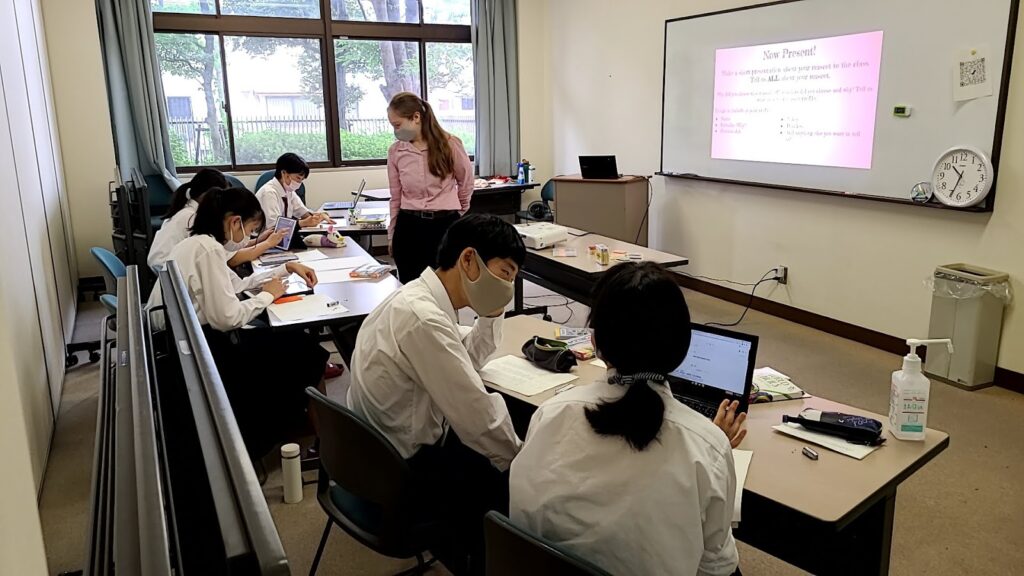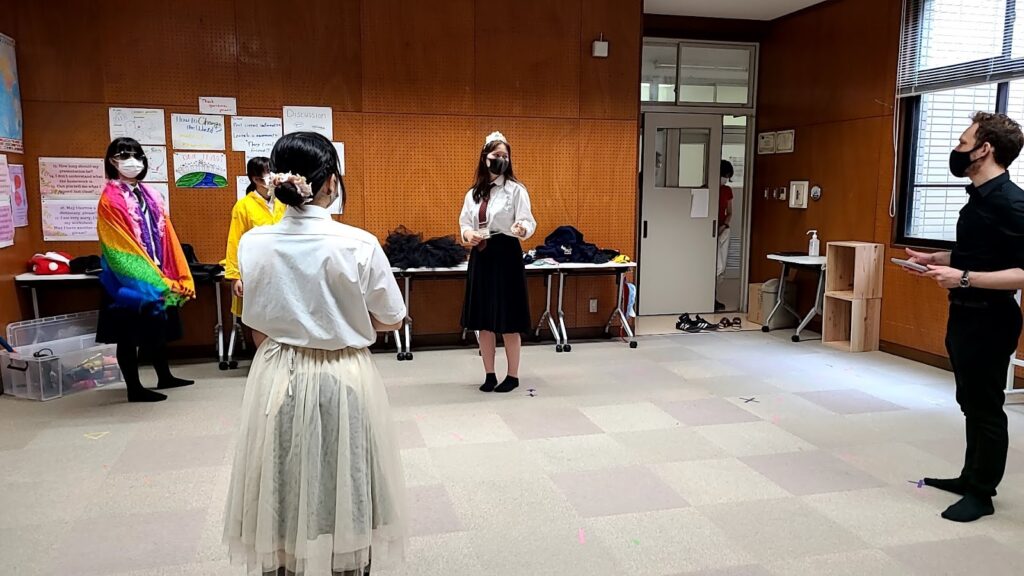 Next they had intense discussions on how to survive on a deserted island! And finally, they worked together to solve puzzles and riddles in an escape game!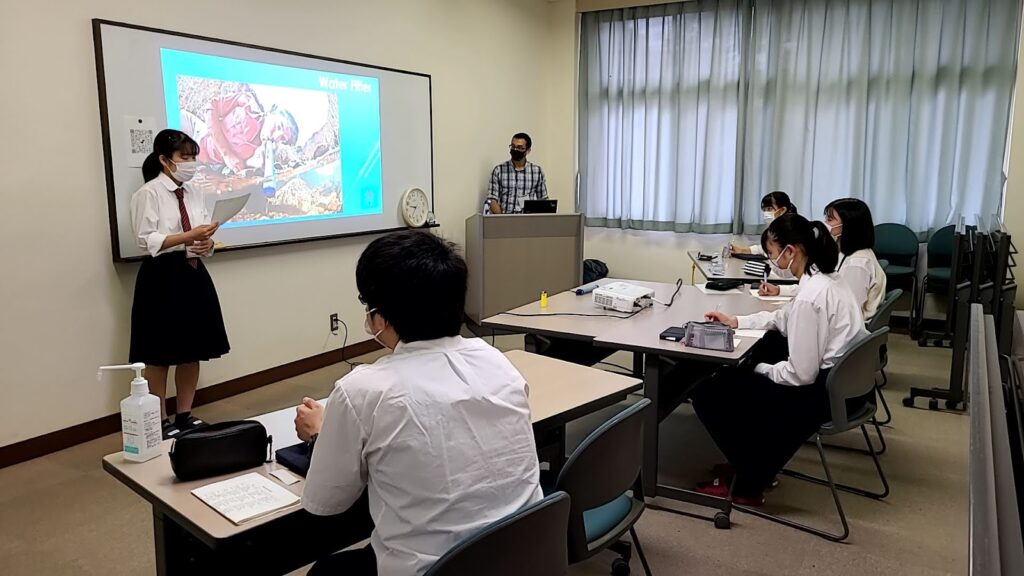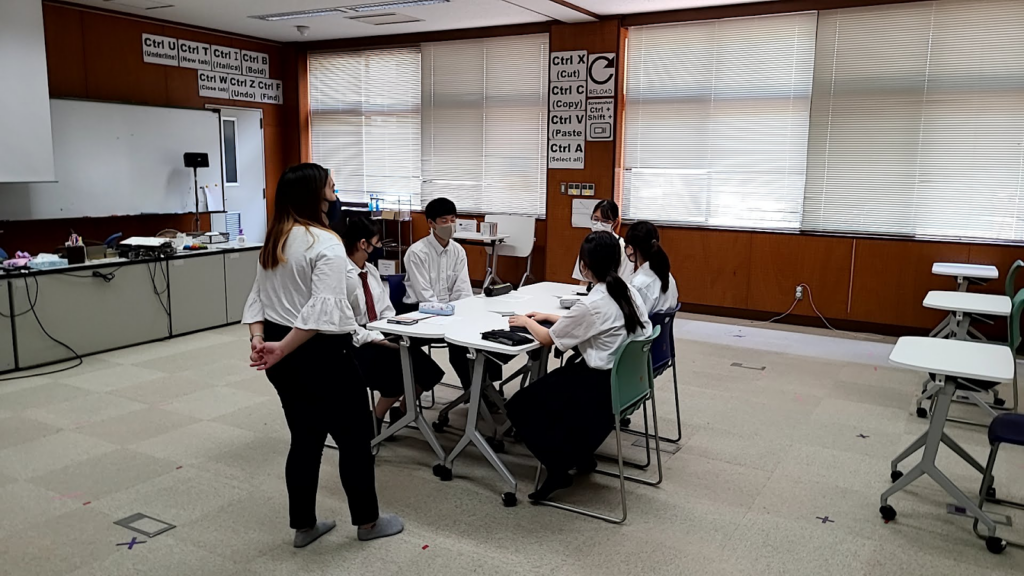 As you can see, everyone had so many fun and interesting activities to do, and worked so hard to talk to each other and to the teachers in English. But that was only the first half of the day!! Our exciting day using English had only just begun! After lunch, everyone had an even more challenging activity waiting for them…
Improv Workshop!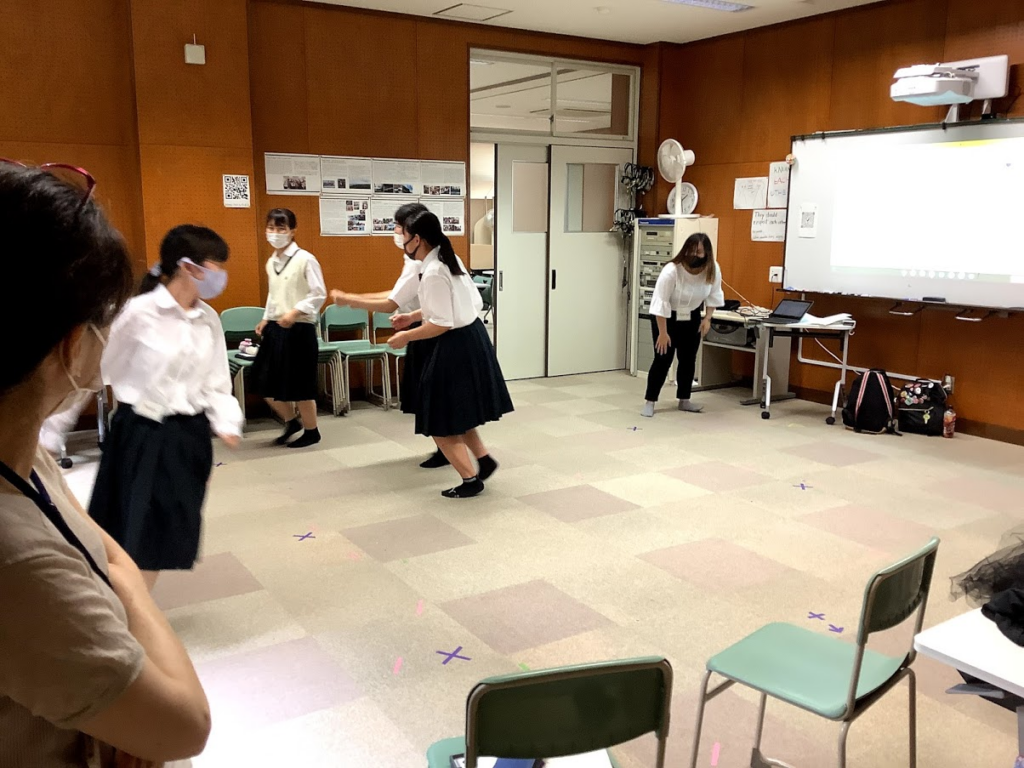 Do you know "improv"? The students sure didn't know it before this day! Improv is short for "improvisation," which means to perform without preparing. This is a very popular and fun activity all over the world, but it is difficult! Everyone broke up into small groups and spent two hours practicing various improv games, where they had to speak, act, perform, and play different characters in English — with NO time to prepare!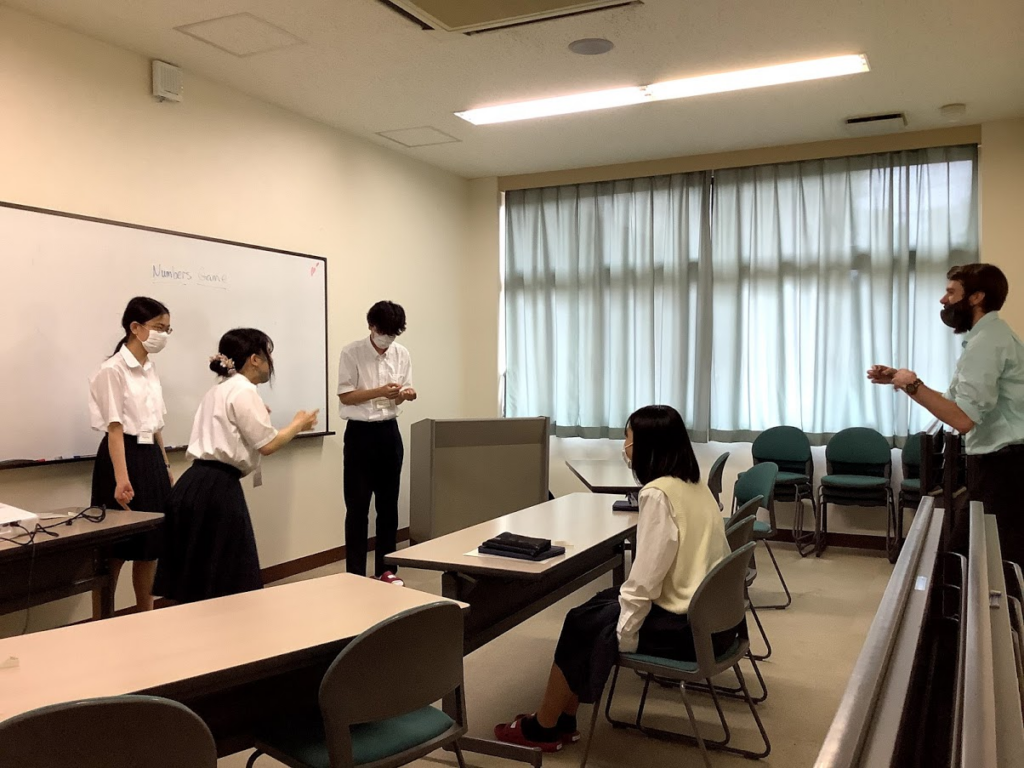 After practicing, everyone spent the rest of the day performing. Each group went up to the front of the room to perform a different improv game. This was the biggest challenge yet, for sure! But everyone was able to do their best, and by the end they were able to have fun using English confidently! After each game, the ALT Judges chose their favorite group to give prizes to. We got so many cool and fun (and sometimes delicious!) prizes from all over the world.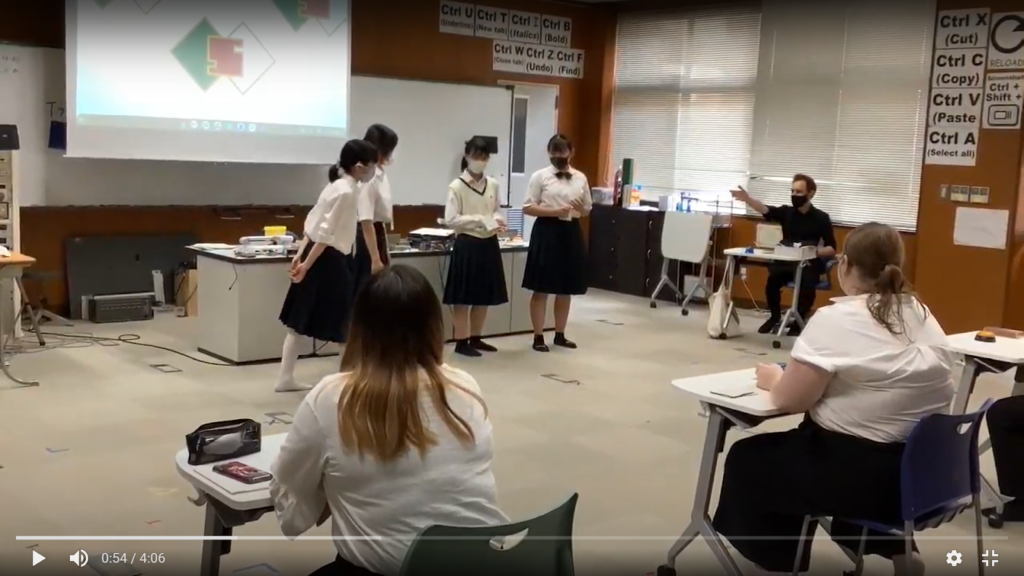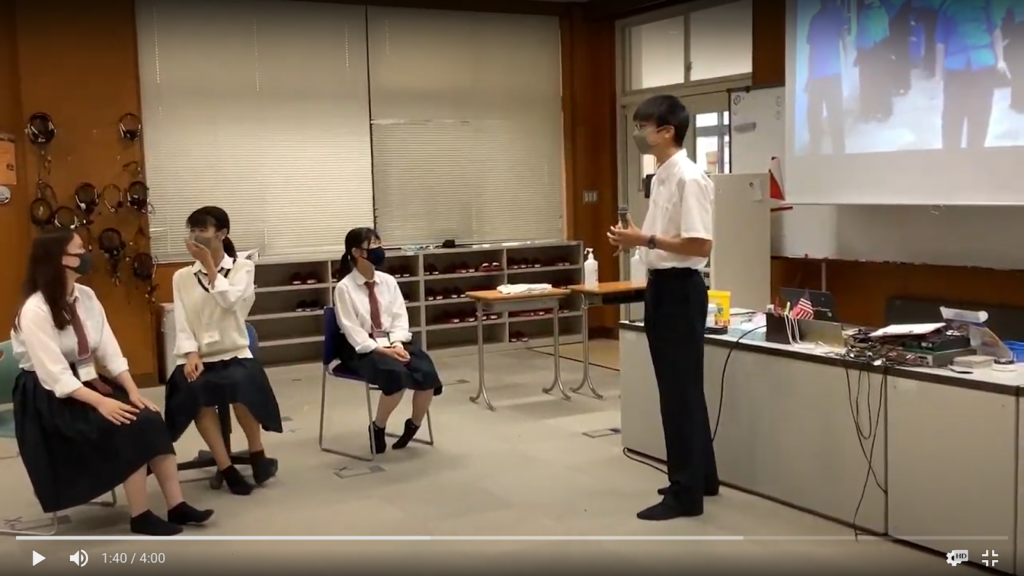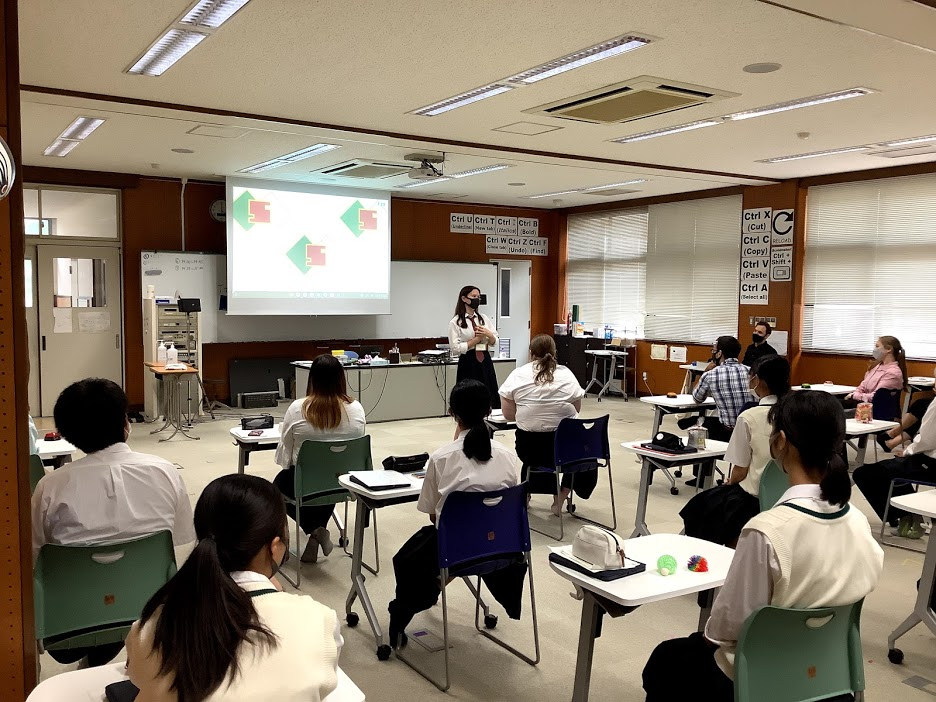 What a wonderful day! It was so tough to speak in English at first, but by the end, everyone had so much fun talking and working with their friends. Everyone was really happy to have joined today, and learned a lot and gained much confidence in speaking English. We hope everyone has the chance to do something like this again in the future! 
---